Ambiance of Japan
Precious wood such as Japanese Zelkova is used in many areas for customers to enjoy the sumptuous ambiance of Japanese architecture. Signature stones in our garden also add elegance to your dining. We take special care in providing a relaxed atmosphere so that each customer may enjoy the most of the precious moment at Sapporo Kanihonke.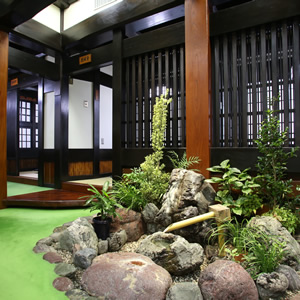 We have up to 300 traditional gardens including inner gardens and signature stone gardens.
Signature stones are carefully selected and purchased directly from the manufacturer.
Many elegant private rooms with garden view available.
Zelkova wooden table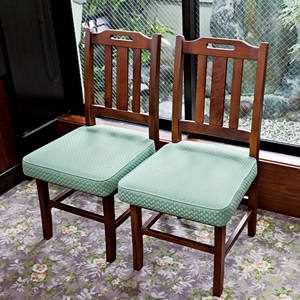 Zelkova wooden chair
Traditional Carp/Red snapper shaped hook
Enjoy the selected fine furnishings at our restaurant.
Luxurious large hall using thick and firm beam made of Japanese Red Pine. (Toyota Castle branch)
The selected fine wood are directly purchased at auctions.